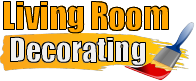 Country Decorating

When first introduced in the late 20th century, country decor often struck homeowners as a kitschy, campy sort of decorating theme. Today, however, country decorating has evolved into a fascinating array of styles that can be formal, traditional, casual or modern.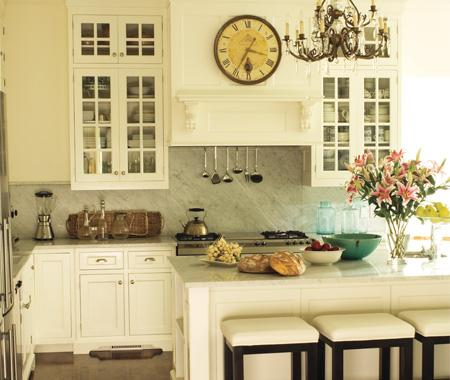 In fact, this style of interior decorating runs a gamut from Cottage Country, Shabby Chic and Country French to English Cottage and Tuscan. Each version of this back-to-the-land category has its own traditions and its own charm.
A traditional Country decor can be accomplished fairly simply with the addition of some quilts as wall hangings and some colorful braided rugs. Vintage tables, antique pickle crocks, a collection of baskets and a duck decoy or two all embody traditional style.
English Cottage is a pleasing mélange of comfort, color and era. The emphasis in this style is a sense of antiquity, that is, furnishings that have been handed down through many generations are treasured elements of the decor. Fabrics include chintz, floral prints such as curtains with big cabbage roses and floral rugs on the floors. An old steamer trunk may serve as a coffee table, while a collection of china platters may decorate the kitchen. An old porcelain coffee pot could serve as a vase for a bouquet of mixed blooms from the garden.
Speaking of gardens, the Garden Cottage or Garden Country style aims to bring the outside indoors. The colors of nature dominate this decorating theme, with deep green wicker furniture, overstuffed pillows covered in yellow or pink floral prints and lots of plants in all sizes and shapes throughout the home. Unusual containers, such as garden pails, old coffee pots, china vases and even bowls and teacups are used to hold bouquets of flowers.Country style has even gone modern! This updated version marries the uncluttered eclectic principles of Modern decor with the motifs of Country. Updating a Country style with Modern touches requires adopting a "less is more" design principle. Instead of the complete collection of Grandmother's spatter ware on the sideboard, Modern Country dictates choosing just one bowl filled with apples to serve as a centerpiece on the kitchen table. Synthetic rugs with floral motifs cushion the cook's feet and tie the design together. Modern Country mixes a marble countertop with a farmhouse sink, moves an overstuffed armchair out of the living room in favor of a deep brown leather club chair.
Whatever Country style a homeowner prefers, there are still some basic elements to follow. For example, this style bypasses wall-to-wall carpet in favor of exposed floors topped with beautiful area rugs. Hardwood floors are most often used, although bamboo and laminate floors with a wood appearance are less expensive options in many instances. The key to this style is to use large area rugs to define living spaces.
Window treatments are often simple roller shades framed by cotton curtains in muted plaids or calico prints. Natural fibers are preferred such as cotton rugs or wool rugs. Kitchens have freestanding furniture rather than built-in cabinets and appliances. A rustic wooden table, often pine, is a must whether the style is Country French, Tuscan, or traditional. Landscape paintings, wrought-iron candlesticks, throw blankets and displays of wooden bowls or pottery on end tables complete the country feeling for a home that's stylish and inviting.
Living Room Decorating Image Gallery