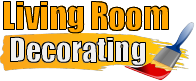 Nursery Decorating

For many people, decorating the nursery can be one of the most important tasks of preparing for a new baby. But what if you have no idea what theme to use? While most people use baby type themes, there are others who prefer something a little different. Here are some nursery decorating ideas for a coastal theme that both baby and parents will love.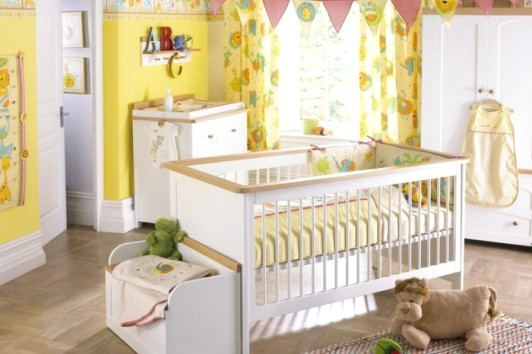 Use light colors like beiges, light blues and whites color palette in your seashore decor nursery. You can get paint cards at the local hardware store with the different color tones you want for the room and choose the ones you like best. Save the cards and bring them with you when shopping for accessories and furniture and be assured that the colors will match.
In the nursery, you want to add stuffed animals, artwork and photos in frames as well as crib and baby accessories. Stick to a beach themed style with wicker or painted wood furniture. Choosing your accessories and furniture wisely will help refine your seashore decor design theme.
Some other nursery decorating ideas for accessories include large starfish and bowls of shells for adding flavor to the room, but don't forget about your flooring, windows and walls. Window treatments for the coastal decorating theme should be light and breezy. Try enhancing your windows with sheers or plantation shutters. When you have the look you want on your windows, you might notice the walls are boring by comparison. For wonderful wall decor, you might try adding beach and ocean scene prints in light frames.
The right lighting can also help to accentuate your decorating theme. Nursery's usually have ceiling fans and lamps as lights. Shop for lighting that is hollow glass filled with shells or beach themed to add appeal to the coastal decorating theme interior decor.Another key component that will help make the room look "put together" is flooring and adding carpet to your nursery can make the room look charming as well as provide a soft cushion for baby to crawl on. What you should keep in mind for the light and breezy look is sisal mats, short pile rugs or stenciled floormats which you will want to buy in tans and blues.
The decorative accessories give your room a top notch appeal so consider enhancing your seashore decor with seashells in bowls and clear vases or lobster trap markers and fish net in strategic places In addition to carved wooden birds, flowers in vases, and ferns to make the most of your decorating approach. To soften up the look, consider adding pillows which are in blues and whites.
These nursery decorating ideas for a coastal decorating theme nursery can be a breeze if you spend some time planning out what you want in the room and where to put it. Shop wisely for exactly the items in your plan and place them accordingly and you'll have the alluring look of the shore before you know it!
Living Room Decorating Image Gallery