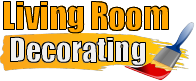 Room Decorating

One of the most significant developments in home design in the late 20th century was an innovation called a "great room." This design improvement grew out of the casual lifestyle that many people had started to adopt, with an emphasis on entertainment and interaction.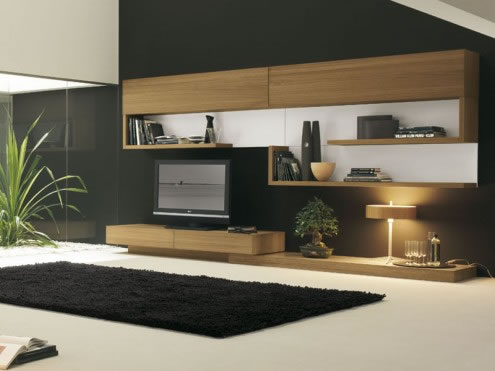 In reality, a great room actually combines three distinct rooms – kitchen, living room and dining room – into one space. However, while this arrangement makes entertaining easy, it also poses enormous decorating problems. The vast space created by this design can often be overwhelming. What's more, without distinct focal points, the diverse purposes of the zones in a great room can get lost.
The key to creating a beautiful, function great room is to decorate the room in such a way that each zone flows organically into one another, yet the distinct functions of each zone are clearly defined.
For starters, flooring can unify the room. Installing one continuous floor type, such as colored tile or hardwood, creates a seamless flow from one area to another. Cohesive flooring also creates the perfect background for defining the different living zones with area rugs.
Using rugs to define living and dining areas serves to create separation without having to install walls. For example, anchor dining tables with solid colored area rugs in a bold hue. More ornate options, such as oriental rugs with center medallions, are wasted in this type of design, because the beautiful central motif is lost under the table.
Instead, limit using oriental rugs and other patterned rugs to anchor the living room furniture. In this way the rug can serve as a focal point for a conversation area when the furniture is grouped on it. Choosing modern rugs in complementary colors for this type of arrangement will also help to unify the decorating scheme.In fact, complementary colors and furnishings are essential in great room decorating because they create the necessary sense of flow that contributes to mood, harmony and unity. A living area that's done in Chinese modern will clash when it's across the room from a dining area done in Swedish Country. Choose furniture in the same or similar styles with the same wood stain as the kitchen cabinets. Then select upholstery fabrics for the furniture that will complement one another in color and style.
Place furniture in ways to create traffic patterns and to maintain that all-important flow from one room to the next. If there are natural walkways in the great room design, place the furniture so it doesn't block this access. Instead position the furniture to reinforce the walkways. When necessary, angle chairs and tables to keep aisles clear.
As mentioned earlier, establish focal points such as a fireplace, a china cabinet in the dining are or kitchen tile work in the kitchen. The use of continuous paint colors, furniture placement and trim such as crown molding, baseboards or window trim will be the finishing touches that unify three living spaces into a single great room.
Living Room Decorating Image Gallery