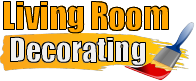 Decorating Ideas

When it comes to home decorating ideas, one of the biggest hurdles that you may face is finding the right idea to beautifully decorate the walls of your house. Since your goal is not only to create a warm atmosphere with the design of your choice, your mission is also to find the most cost-effective ways to create the design changes you wish to make..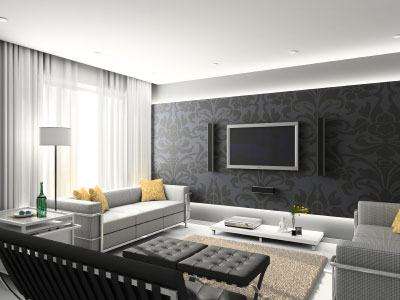 Home decorating idea #1: On your main wall, try to avoid the common mistake of just 'filling up space'
For those of you that are not exactly 'trained' for interior design but are doing your best to come up with cheap home decorating ideas, try to avoid the natural tendency to fill up space on the walls of your home with anything you can find. Trust me, it's perfectly natural to do so, especially on a tight budget, however, there is a better way to do this that will look more appealing.
Instead, using tape or even an imaginary line, create a triangle in any spot on your wall. My advice would be to start with the main wall in the very first room that your guests enter when they come inside. This wall should be considered the main area that you're looking to fancy up a bit.
The next step is very simple: fill the inside of this imaginary triangle with works of art that you find appealing. These pieces can consist of picture portraits to hang on your wall, artwork that you find soothing, or even uniquely designed clocks that have a touch of color to them. Remember, your goal is not to clutter the entire wall up with your displays, but instead only place these items inside your triangle. Once finished, step back, and appreciate this one simple cheap home decorating idea that has helped you accomplish your goal and cost next to nothing.
Cheap home decorating idea #2: Make life easier by displaying one large piece on your main wallIf our first idea of creating a centerpiece with multiple wall decorations does not appeal to you, then perhaps you may want to try something much simpler. What is the idea? Find just one thing, yes – just one item – and hang it in the very center of your main wall. In fact, you can do this in every room of your house and create a very structured, yet appealing design to your wall. You're probably thinking that it is extremely expensive to purchase a large painting, and it can be! However, you do not have to run out and spend hundreds of dollars to do this.
If you look hard enough and enjoy shopping around, you will be surprised at just how many bargains you can find in your local newspaper, flea markets, and even garage sales on the weekends. On the other hand, one of my favorite items to use for wall displays is a colorful rug or a quilt.
We even have one room where the main wall shows off a piece of white painted wood that our 10-year-old used to create her own artwork on. Of course not everybody may find this large children's painting appealing, but we do, and that is what is important here – find the right cheap home decorating ideas that makes you and your family happy!
Living Room Decorating Image Gallery